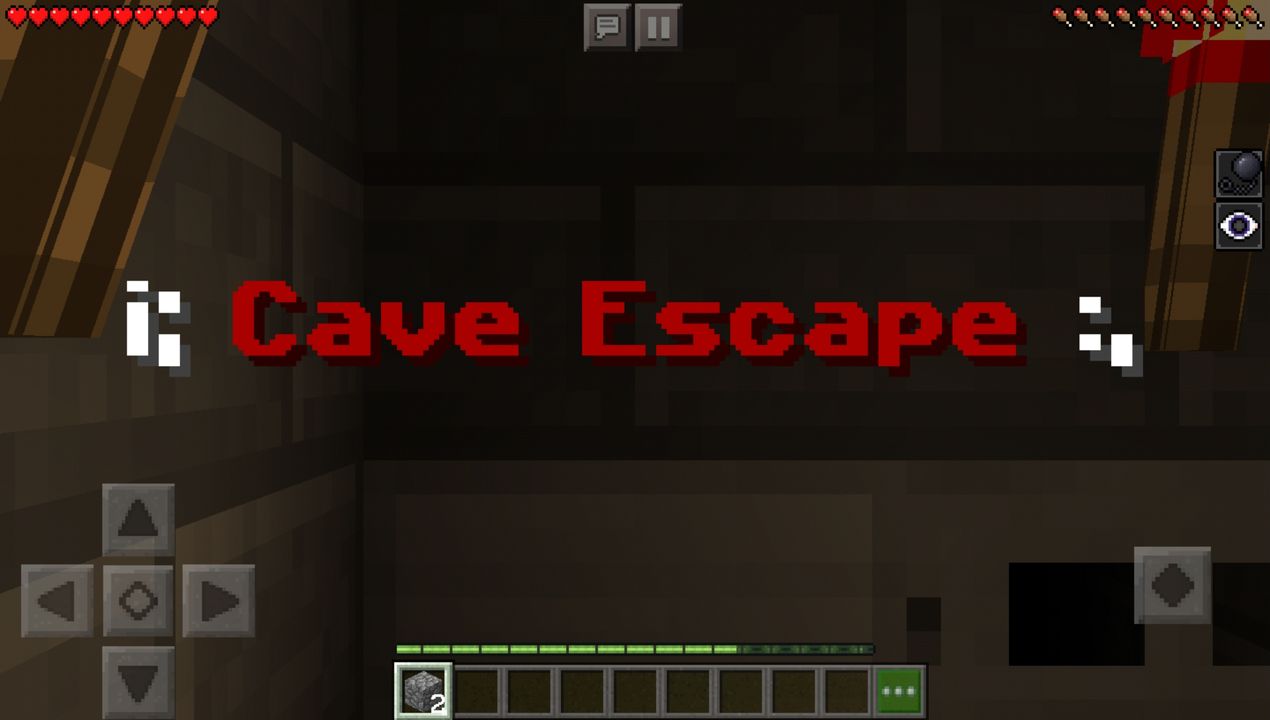 The Cave Escape puzzle map encourages you to test all your Minecraft skills! This mysterious cave looking like an ancient dungeon holds lots of obstacles to handle and puzzles to solve! You escape adventure has never been more difficult! Are you ready to go through this challenge? You are absolutely alone in the dark cave and no one can help you out…
Storyline
One morning, you open your eyes and find yourself in a dark cave resembling a catacomb. You feel very uncomfortable here, and your only desire is to escape from this place as soon as possible. But it is not so easy! You need to use all your Minecraft skills to get out, including parkour, Archery, and PvE. Only hardcore Minecraft gamers are able to complete this map. Hopefully, you are one of them. Good luck! You will definitely need it because there is no one else to help you!
Rules
Suitable for single player only.
No cheating.
Do not use commands and never change the world settings, otherwise, your gameplay experience will be spoiled!
Only the provided resource packs can be used on this map. Do not use behavior packs.