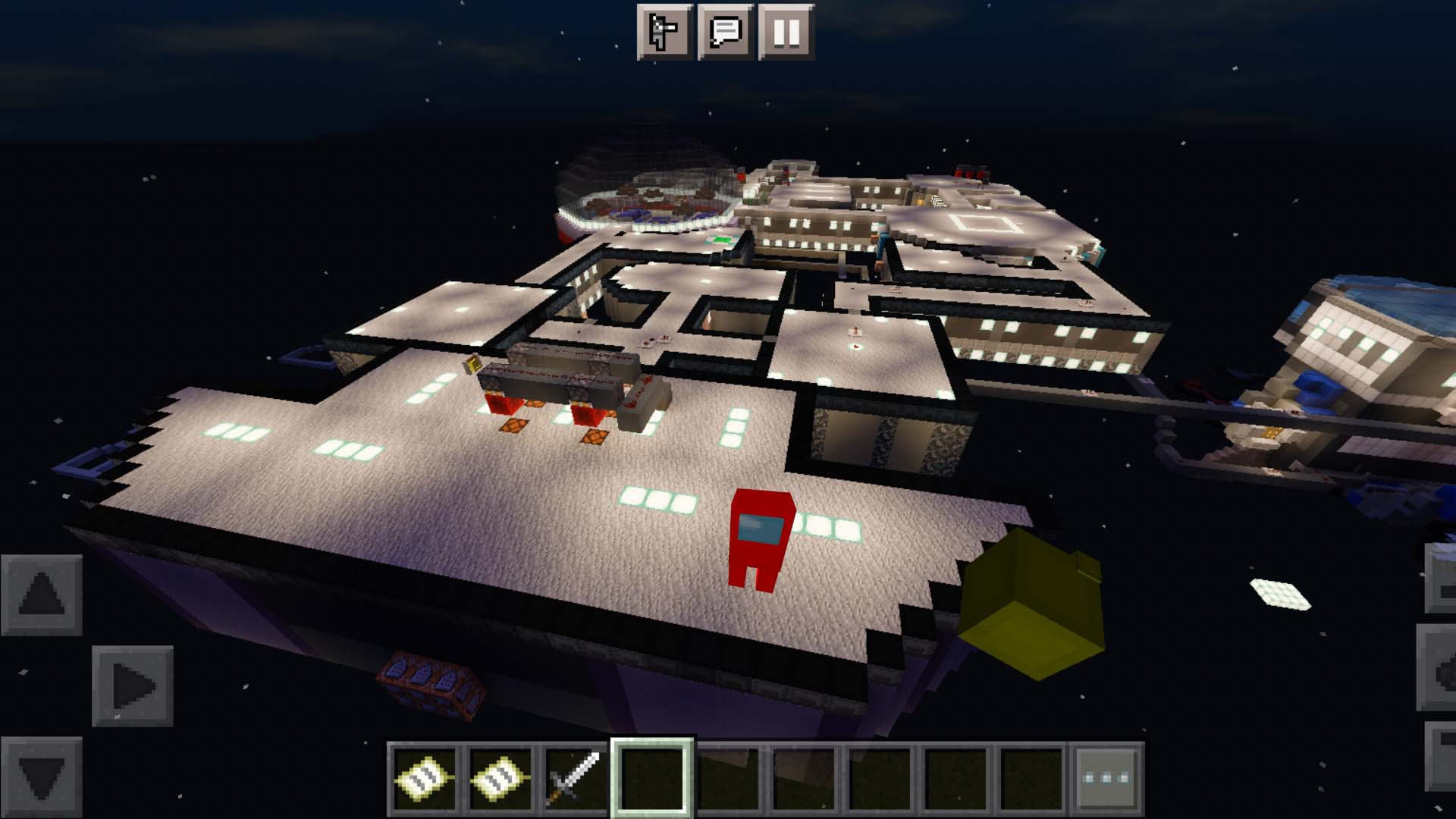 Among Us Impostor map for Minecraft. This map takes you to a spaceship with one or several impostors who do various sabotages. Among Us Impostor is a multiplayer PvP map. It means that you can invite your friends so you can divide into two teams to compete against each other on this MCPE map. The first team is made of impostors who are on a mission to arrange sabotage and kill all crew members. The second team on the Minecraft map is fighting with impostors and tries to fix different problems on the spaceship.
This MCPE map has a great level of detail. The spaceship features a dining facility, a guard station, a medical room, a control room, a weapons depot, a reactor block, and a motor compartment. If you want to, you can play Among Us Impostor Minecraft map alone. All the tasks are given on the MCPE map itself. Be careful – impostors are among us! Complete all tasks to make sure there are no dubious characters around you, so that the spaceship will be able to continue its mission. Among Us Impostor is a free map for Minecraft, so download it and start identifying impostors on a spaceship.
Map Among us Impostor for MCPE. There is a killer among us! Find it on the Minecraft map. Invite your friends to the map! And find out who is the killer among us. Top map for the game Minecraft PE. Try to find the impostors before all the crew loses . Install Map Among us Impostor for MCPE and play now!