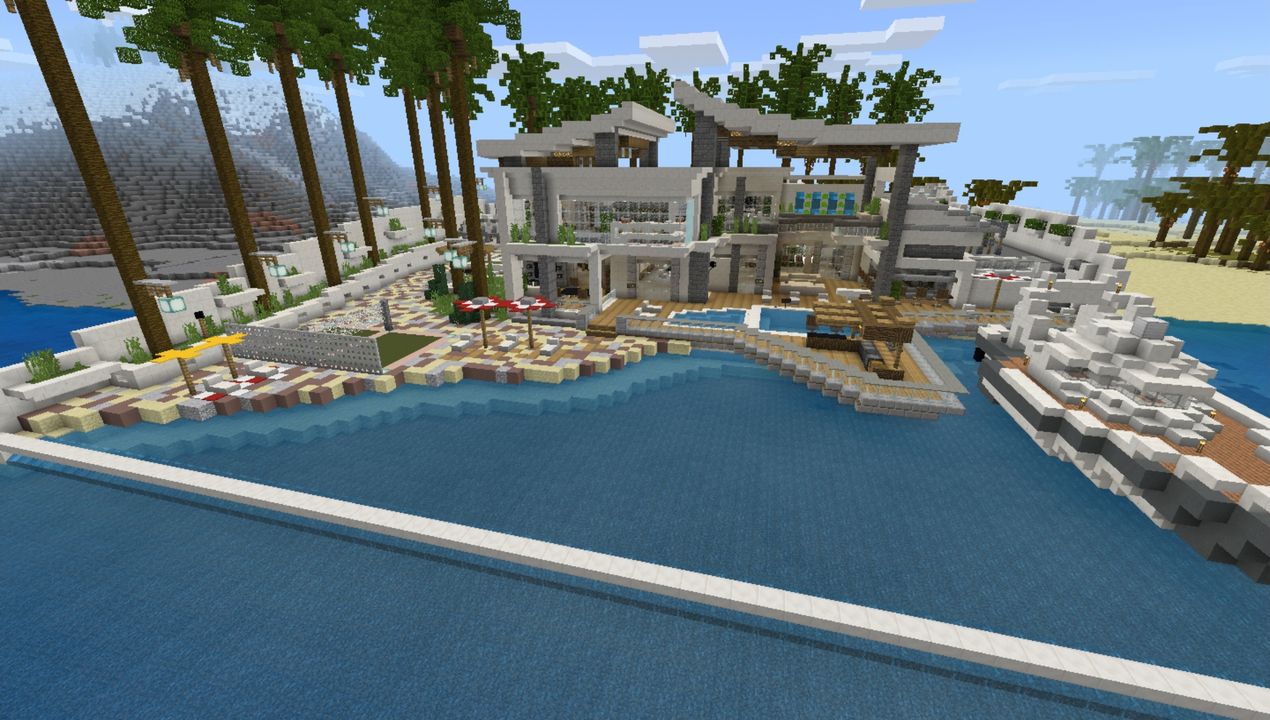 If you have always dreamed of having a lovely Mansion with full-function Redstone mechanisms, this map will make your dreams come true! This ultra-modern mansion stands right on a beach allowing you to enjoy stunning ocean views! This map is good for different activities like roleplays or hide-and-seek – the whole Mansion is at your disposal! The map also comes with several Redstone and command block contraptions. All map features are enumerated below:
Map Features:
Sliding Doors
Underground Passage (Bunker)
Master Suite (on the second floor)
Modern TV sets
A theater (on the second floor)
Guardhouse (Underground)
Fully-operational Gate
2× Swing-up Garage Doors
2× Racing Cars
1× Luxury Yacht
2× Pool
And a hundred of other cool features which are included in this map!