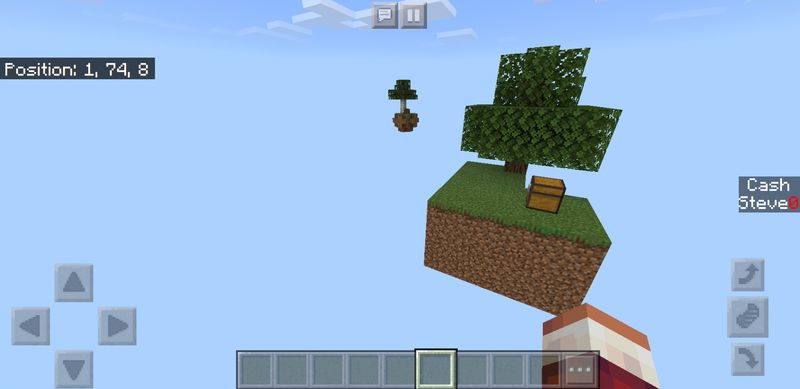 This fascinating Minecraft map takes the concept of the original SkyBlock to the next level, making your experience even more rewarding and engrossing.
Your survival adventure starts with practically nothing on this Skyblock Minecraft map. Only a tree, a chest, and some dirt will be at your disposal at the beginning. But regard it as an empty canvas for your imagination to automate everything the way you want!
This MCPE map includes 3 different islands: the starting island, the desert island, and the shopping island. The shopping island features 3 shops (one, however, is still in the works as its addon is not completely ready so far), on which you will be able to purchase and sell different items (and, surely, mobs in the nearest future) such as elytras, rockets, gems, and other valuable stuff.
Planned features:
New shopping area
Customized ways of earning money, such as "coin-miners"
The Mobs addon for the skyblock playthrough
An improved way of getting to the nether
Better islands
A weather shrine