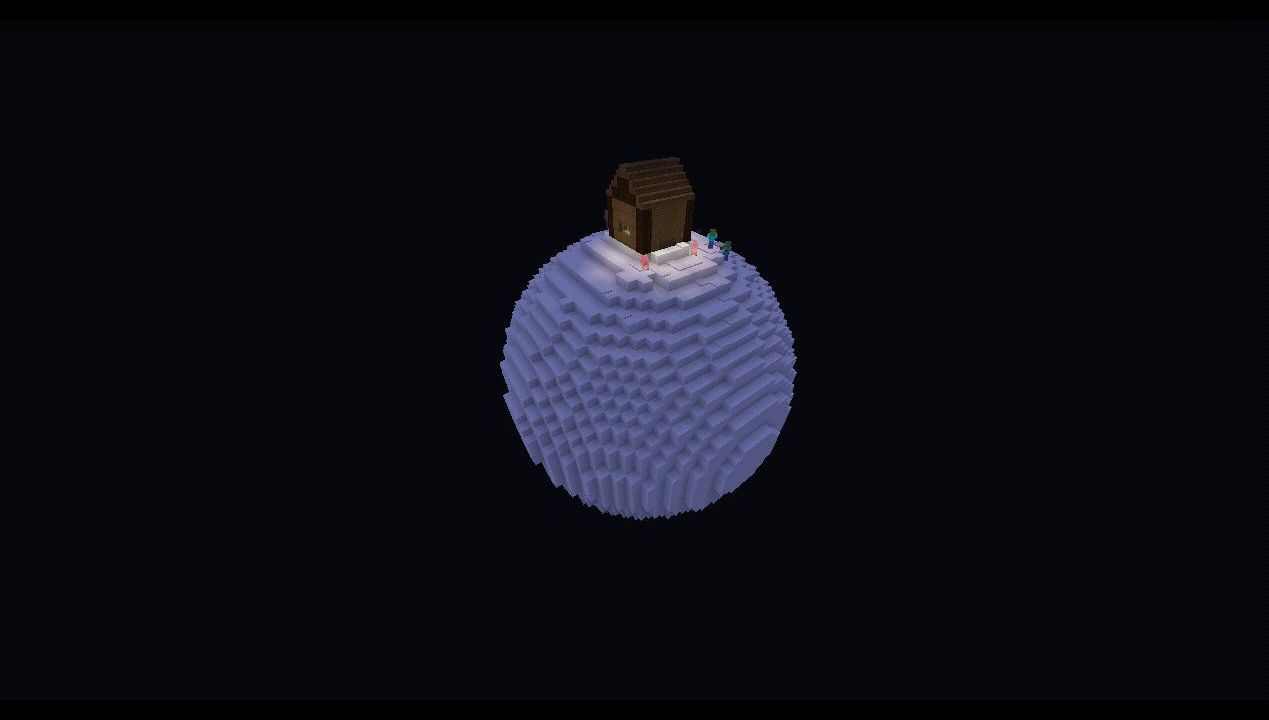 You start out on a small plant in the Minecraft world and have only one goal to pursue – to survive. Besides that, the map features 11 additional planets. You can get to any of them using Elytra and fireworks, but remember, the amount of fireworks is very limited – use them sparingly. You have to try your survival skills on every planet.
Creator: ARMMAT
Available planets:
The main Cube Planet – the first planet where you appear in the MCPE game.
Snowy Planet – the planet where you can find fireworks. Getting to there is easy.
Water Planet. At its bottom, you will find a chest with some surprises.
Tree Planet
Jungle Planet
Red Sand Planet
Village Planet
Nether Planet
Spoiled Planet
End Planet
Ice Planet
The map also includes comets with ore and chests. Your ultimate objective on this MCPE map is survival.