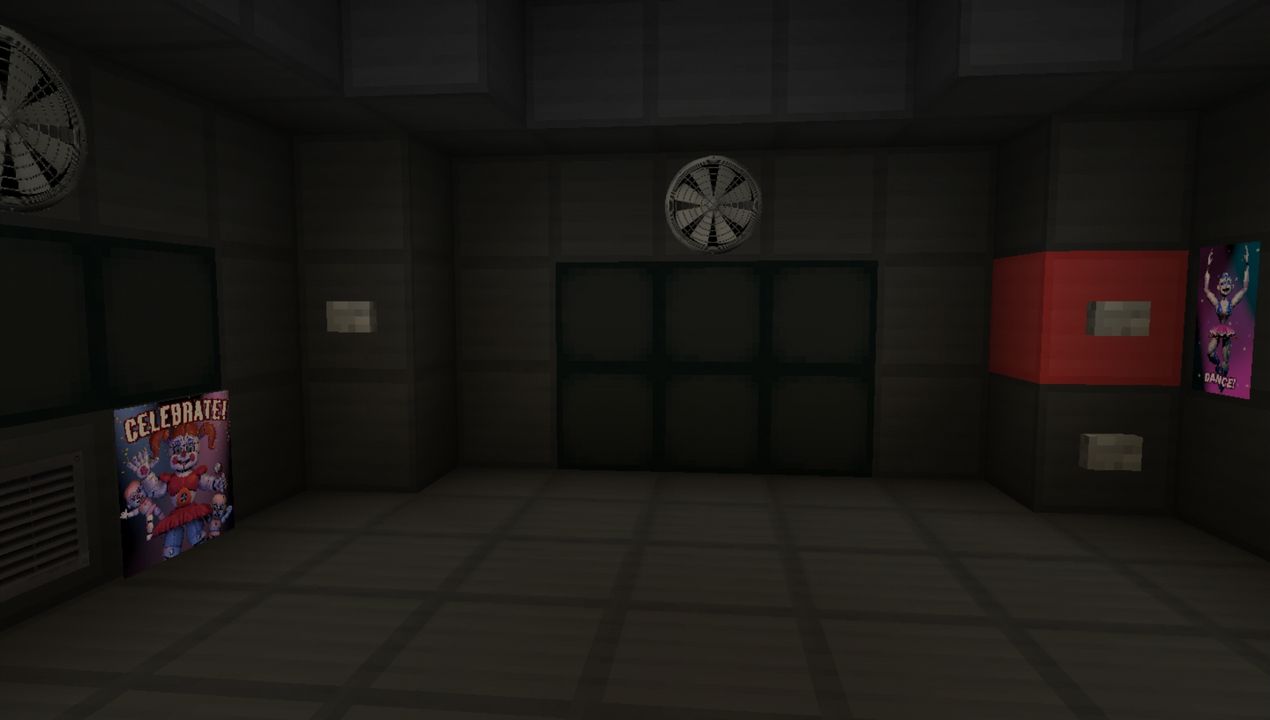 If you love Five Nights at Freddy's games, this Minecraft map is right for you! Our interpretation called Sister Location challenges you to play through the first night at FNAF.
Like the original game, this Minecraft map is horror, too, but it is not as scary, though, and your chances to survive successfully here are pretty high.
A fully narrated story, awesome game mechanics, and custom sounds make this map a pleasure to play. The adventure is not so long, but it has everything it takes to make you scared. We also plan to add more nights to this map over time.
How to play?
Before the survival adventure begins, make sure you turn the volume on and can hear the narrated story explaining your mission on this map. It is not very difficult to play here – just walk around and press different buttons.
The whole adventure will take you nearly ten minutes to complete – we warned that it wouldn't be long. The first night is more like a trial experience to let you hone your survival skills and prepare to pull through other nights, which will be added soon. Though it is relatively a short horror adventure, it is still worth trying because it is well-designed and brings a lot of thrills!