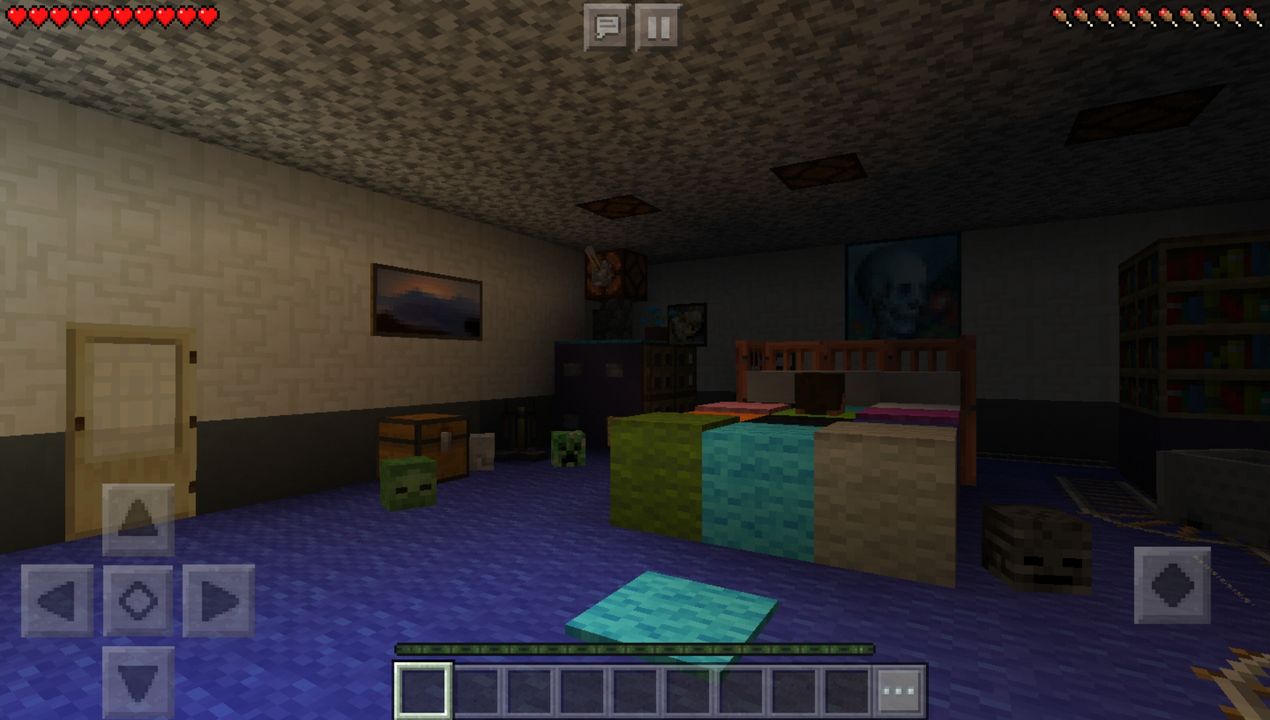 FNAF House 4 is a minigame encouraging you to play hide-and-seek. It is good for up to 4 people. One player will be a seeker while the rest will be hiders. Though placing torches is not prohibited in the game, we recommend against doing so because, without torches, the entire game experience gets scarier and more thrilling.
Rules
You must not break blocks.
Placing other blocks except for torches is not allowed.
Only one player can be a seeker.
It is recommended for 2-4 players.