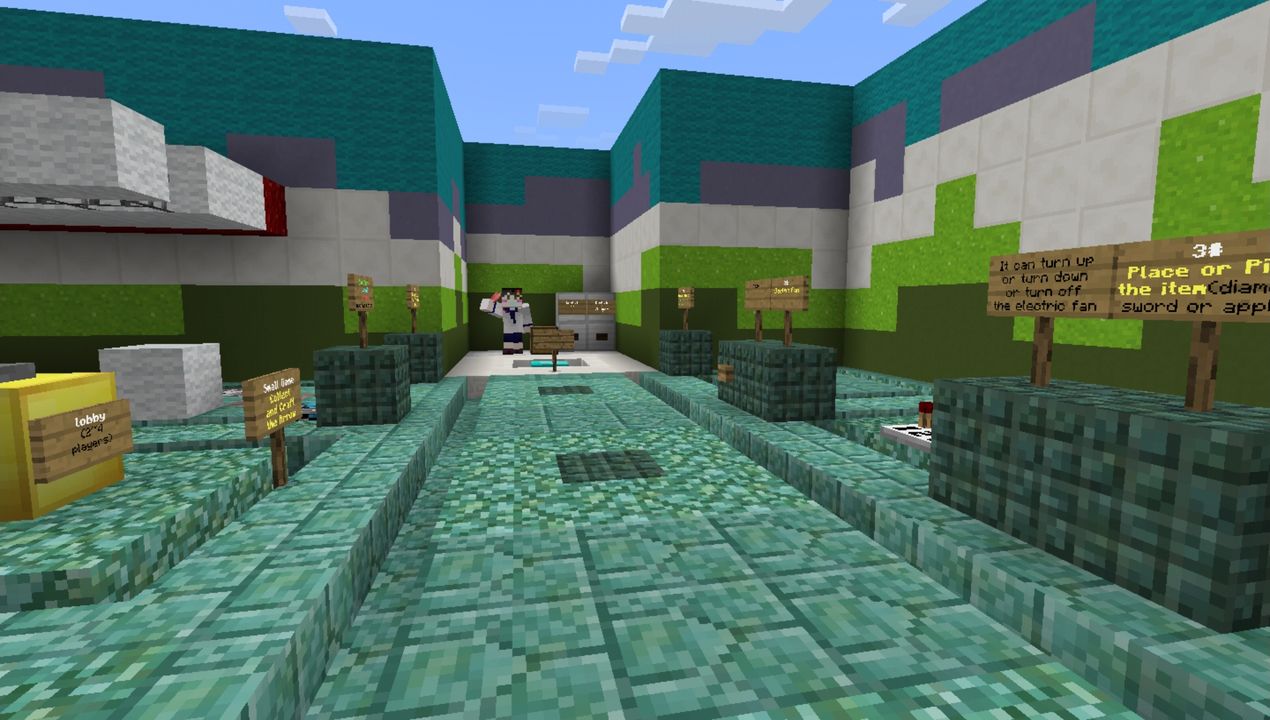 The map comes with 3 command creations. The command block can be found behind the background. Along with that, there are 3 mini-games included in this map.
The map is made for 2-4 players. One of you is a parkour runner who must get three different items from the chest (a flint, a stick, and a feather). Others will be preys aka animals. After getting these things, the parkour player needs to craft an arrow on the larger crafting table. After that, the player needs to shoot the arrow at the animals. Different animals have different HP and scores. Kill the animal to earn points. Points are not scored if you only hurt the animal. Once you got 10 points, you win the mini-game.
The second mini-game inquires 4 players. It is also about parkour with a slightly different mission: to get the paper from a chest. When the paper is in your hands, go back rename it as 1, 2, 3 or 4 to beat other players (each participant has 2 HP). Stay the last player alive to win the game.