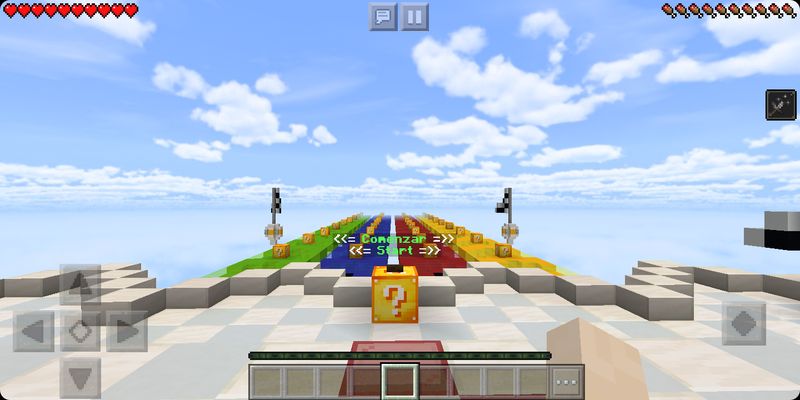 Lucky Block New Race 2 map for Minecraft PE. Lucky Block Race is a top racing game in to MCPE with lucky blocks. You can play with 2 or up to 4 players.
When breaking lucky blocks in Minecraft, get ready for literally anything from the valuable items fall-out to the spawn of creepy monsters. The game purpose on locations with Lucky Block in MCPE is to stay the last player alive.
I wish you good luck on today's mission.