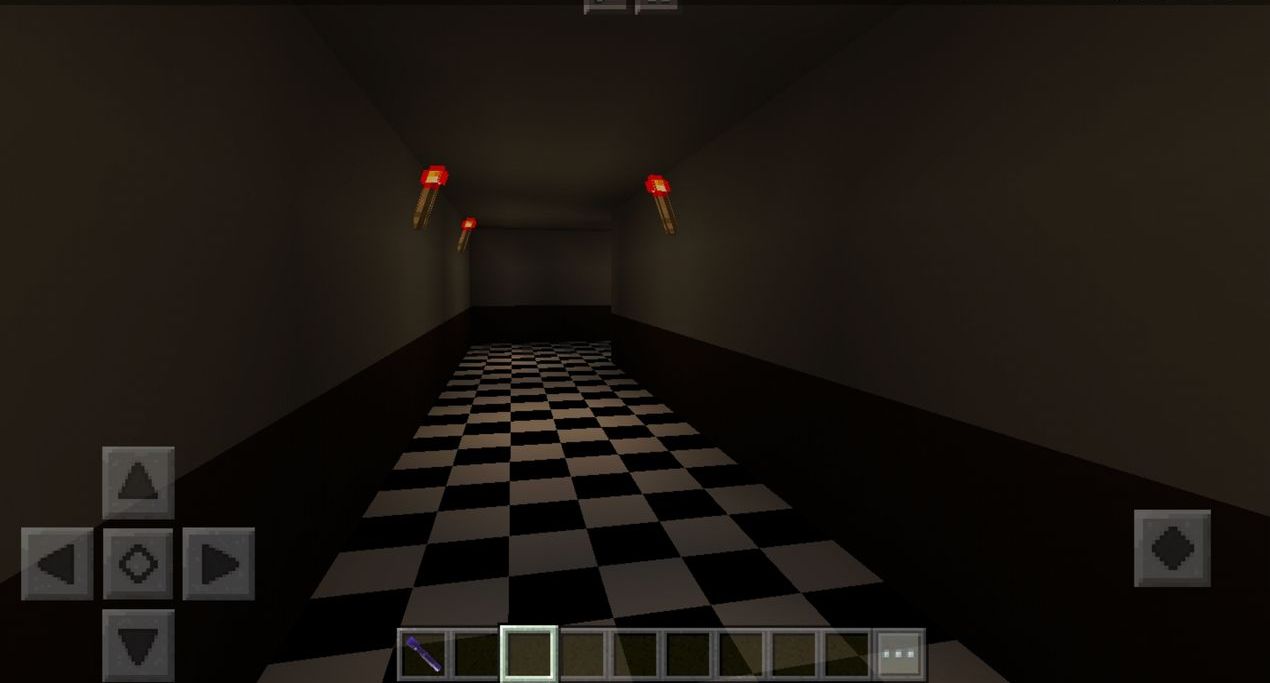 The legendary FNAF video game inspired developers to design this map for Minecraft. The action takes place in a factory, and your ultimate objective is to survive the night through and avoid animatronics. But do not think it will be easy because the factory is haunted by insane animatronics, and they are very hostile towards anybody who is inside the factory at the nighttime. This survival map is loaded with a bunch of horror elements, so beware. Though the map does not boast an extensive list of functionalities or items to use, it will not fail to give you a lot of thrills!
How to play?
The game starts when you press the Rules button (first) and the Play button (next). A camera and a flashlight will be your only equipment. No other items will be provided to give you an edge over animatronics, and that is the main problem for you. Will you survive the whole night with a minimum set of tools? Try to know!
Main differences from original FNAF:
The Flashlight is a Night vision.
The Camera is a Decorative item which will make the game more realistic and creepier.
Guard's Hat is Optional, but it does not do anything.
Animatronics are Bloodthirsty mutants.