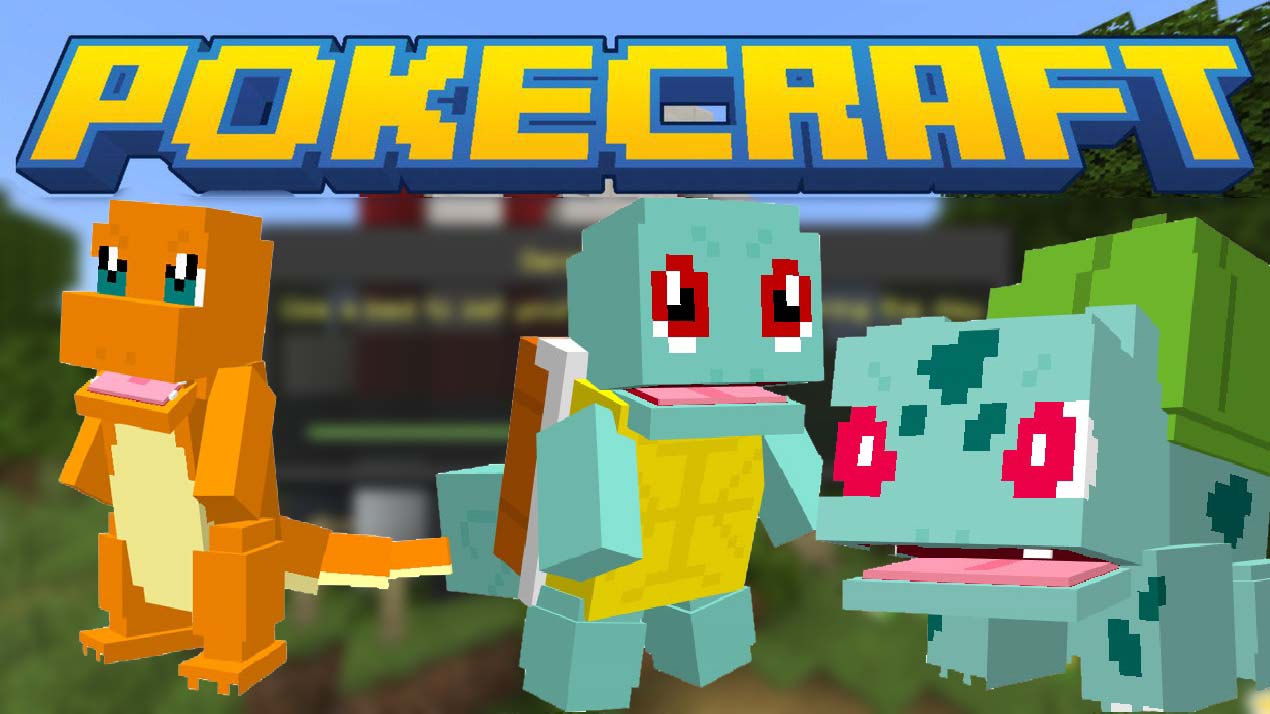 PokeCraft (Pixelmons) addon for Minecraft PE. New MCPE mod 2019.
Pixelmons:
Bulbasaur
Charmander
Squirtle
Add a portion of truly incredible content to your Minecraft game. This MCPE addon will dramatically change your gameplay experience because it brings several pixelmons to your block world. These fantastical critters include:
Bulbasaur (#001):
The pixelmon appears in the Minecraft world in the early dawn or at sundown.
You can find Bulbasaur in practically every forest biome.
Charmander (#004):
This creature is spawned in the Minecraft game during daylight.
He primarily inhabits peaks of mountains or biomes with very high hills.
Squirtle (#003):
This pixelmon is spawned when it is midnight in Minecraft.
Squirtle lives on beaches or beside rivers.

How do I run PokeCraft Addon in my Minecraft game?
Import the resource and behavior files.
Go to the main menu and hit the "Settings" button.
Then hit the "Global Resources" button.
Use "PokeCraft-Dream: Resources".
The Resource pack can only work with newly created Minecraft worlds. "PokeCraft-Dream: Resources" is applied when creating a new world.
Behavior pack can only work with a newly created Minecraft world. "PokeCaft-Dream: Behaviors" is applied when creating a new world.
Download Pokecraft for MCPE:
pokecraft: resources (with music)
pokecraft: resources (without music)
pokecraft: behaviors