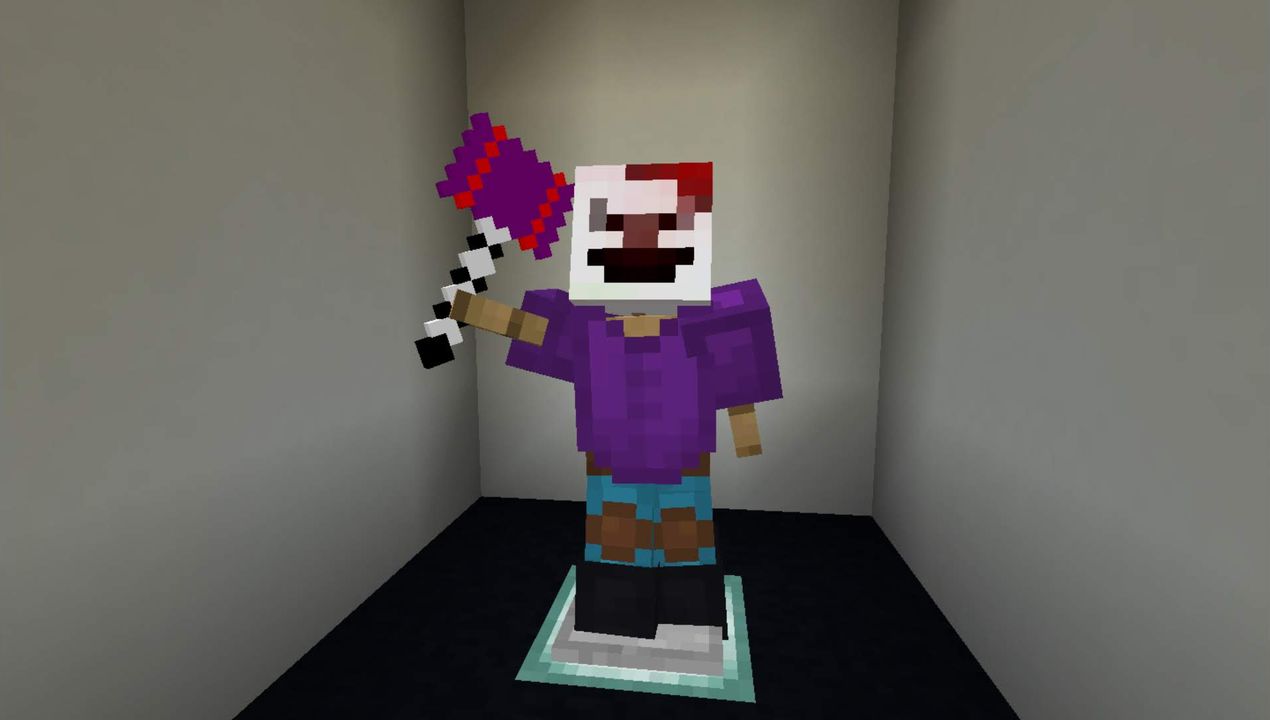 It is a horror minigame map for MCPE and it will take you to a totally ominous environment, which is, probably, the creepiest in the history of Minecraft horror games! The map includes 3 types of monstrous enemies and 3 different locations to pick up before the action starts. If you are an avid fan of horror adventures and escaping games in MCPE, this horror minigame map will not disappoint. It is up to you to select a monster and a location where the terror action will take place.
Getting started on the map
After pressing the "Start" button, you will see a sign on the left prompting "Choose monster". There are three types of monsters available, but their mission is the same: to chase you while you will be trying to escape on a selected location.
After deciding on a particular monster type, there will be another sign on the screen asking "How many monsters of that type do you want in your MCPE game?" At this point, you need to specify the number of monsters to be spawned on the chosen location. Suppose, you selected monster Killer Clown and set the quantity on 3. Consequently, there will be exactly 3 Killer Clown monsters on the location that will be chasing after you.
After these formalities, you will also be asked to choose the location where the escaping game will take place.
Available monsters:
Killer Clown
Dony
Jason
Available locations:
Hotel
Burger House
Forest
How can I escape in the game?
The player will not be able to escape in the game until he collects all 15 pumpkins. Once all the items are collected, the player should return to the Exit gate and get out.