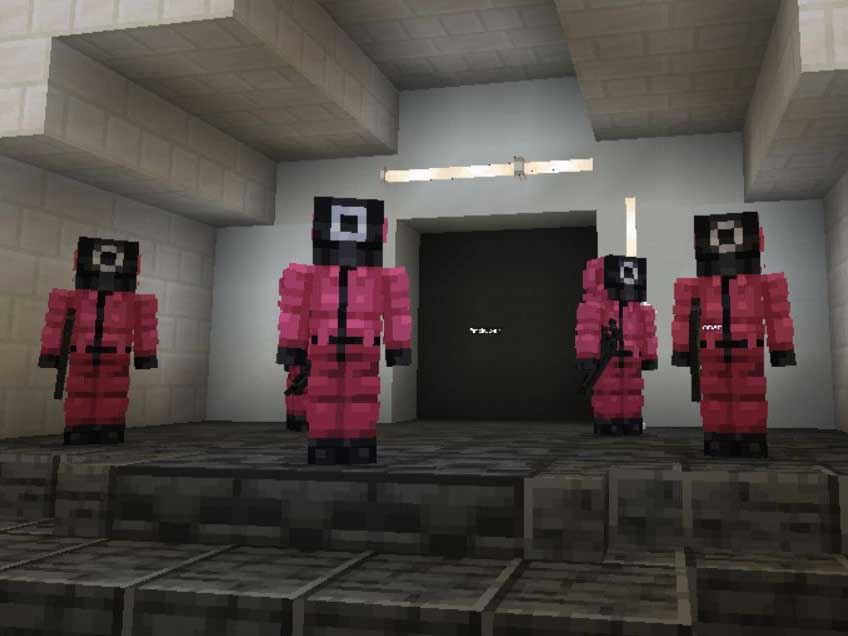 Download this skin pack Squid Game, which has 15 skins. You can now play from Minecraft as most of the characters from Squid Game!
SQUID GAME MAP FOR MINECRAFT PE HERE https://mcpelab.com/squid-game-mcpe-map/
Skin pack for Minecraft Squid Game is available for all versions of Minecraft Bedrock Edition and downloadable on PC, Mobile.