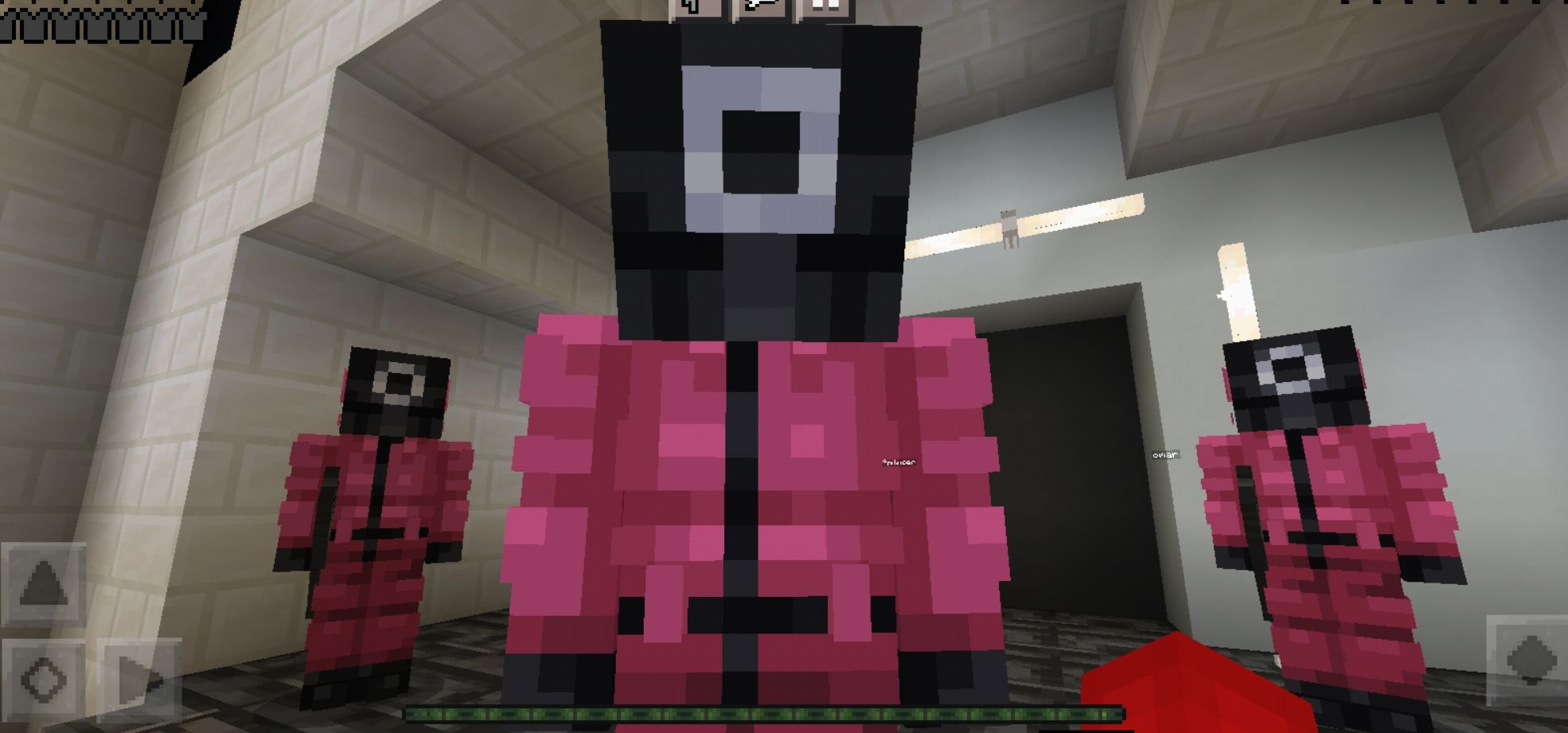 Octopus Minecraft map is a recreation of one of the games from the popular game series.
How to play game Octopus Minecraft map?
Player can advance as long as the doll talks. If the doll detects move, player will be killed. Complete all Squid Challenges. All that is required of you is attentiveness. Only the most attentive will win the game.
Reach the goal without being detected by the doll and win the game.
The squid doll can detect when you:
Move forward
Jump
Move your head
When you change your state from crouching to standing or vice versa.
Specifications Octopus Game Minecraft map:
Play on MCPE map alone or with friends
Self-repairing Minecraft map
Includes music
You can choose the length of the Squid game
2 game modes
Spectator mode