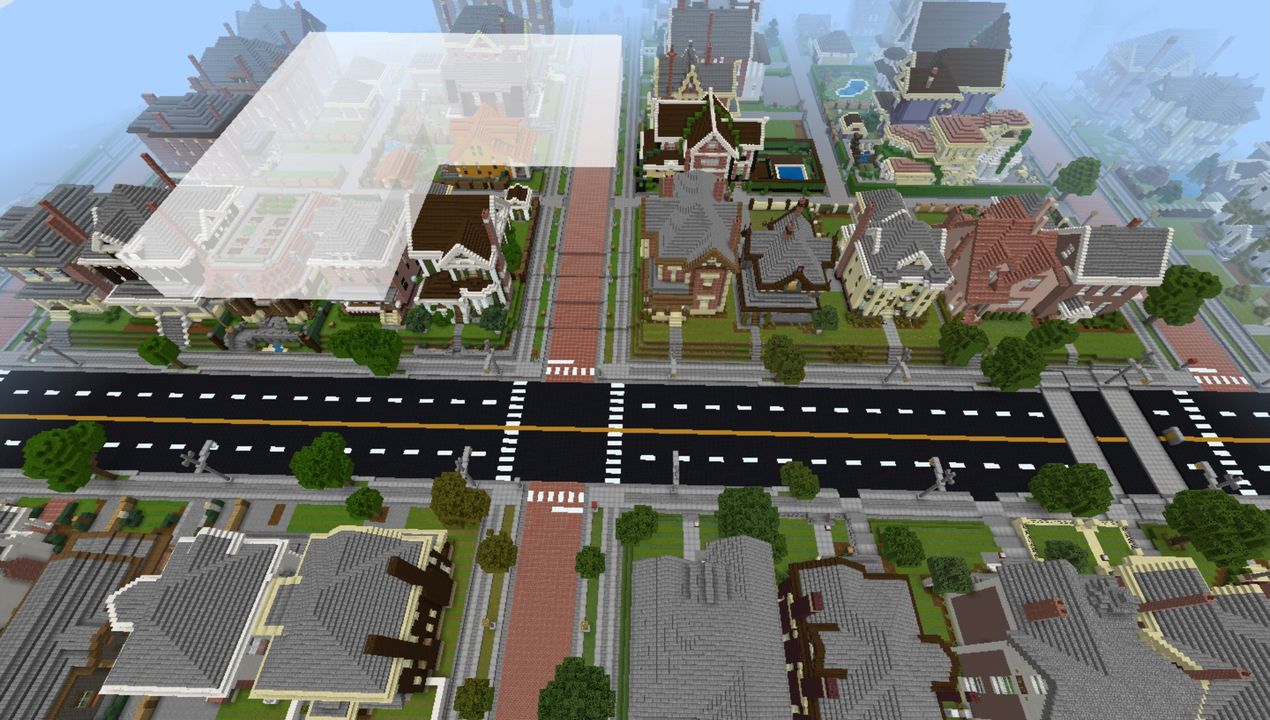 Welcome to one of the largest suburban neighborhoods in MCPE! It includes over 60 true-to-life houses and other infrastructure objects. Every house has a carefully landscaped front and backyard. Unfortunately, these houses are empty inside – there are no interiors or furniture. But you can take advantage of this shortcoming and equip their rooms to your taste! Let your imagination full play on this inspiring map!
All the houses are absolutely different. Of course, some architectural similarities are discernible, but every house is unique in design.
Exploring the front and backyards is very entertaining. You can discover that some mansions come with swimming pools, while others have completely different facilities.
Since all houses differ radically from each other, it is a great map to explore. We highly recommend this map for those builders/architects who are currently out of good ideas.