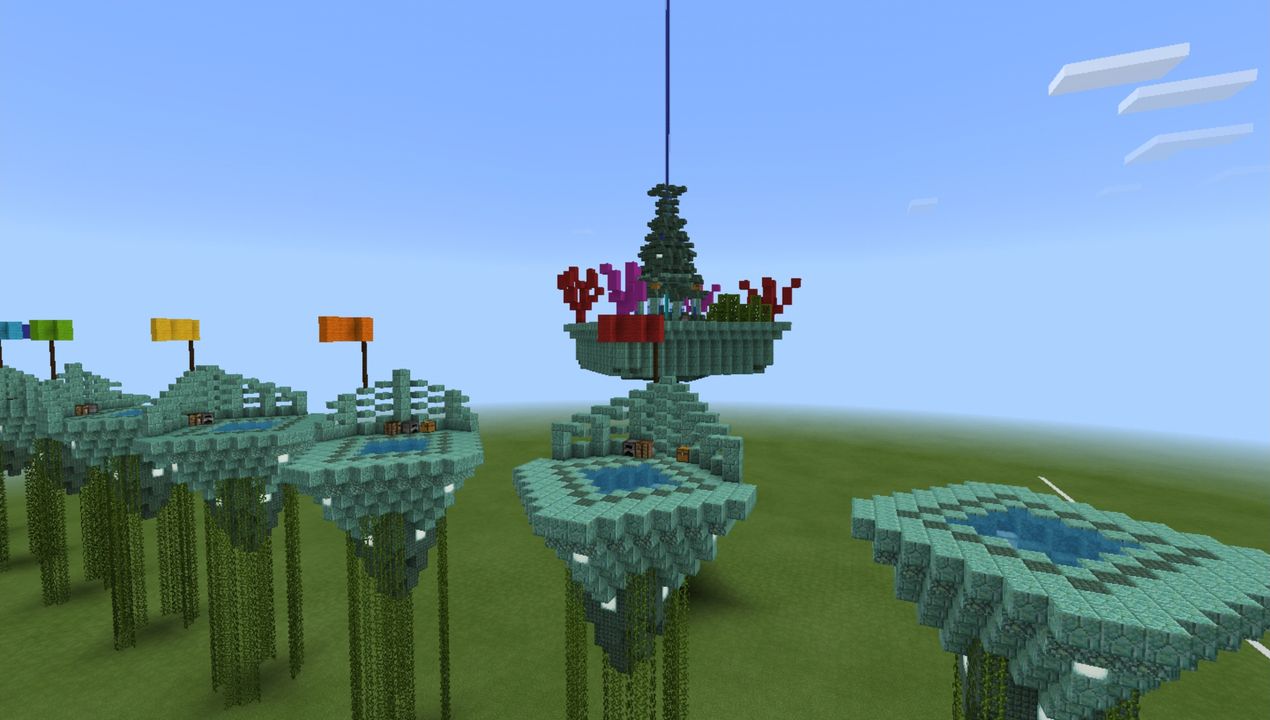 This map is suitable for 2-8 persons playing at once and capable of detecting when only one participant stands alive. The map does not break when there are more or fewer people playing than recommended. The game, however, does not start, if you play alone. If there are more than 9 players, anyone not included in a team will stay alone at spawn.
Islands in this map feature several chests which refill periodically, and their contents include everything from weapons and tools to blocks and food. Sometimes, a chest may refill with the fancy GOD SET! If you are lucky to get this one, you become practically invulnerable (only the void and another person in a God Set will be able to hurt you). Escaping the map promises no good – everyone who tries to do so, will die instantly. If you die, you will appear on a transparent platform above the arena from which, you can spectate how other players got killed!
Warnings: If you die twice (practically impossible, but who knows), the game will crash.
If you decide to leave mid the action, you will be considered dead. If you come back to the game and got killed or leave again, you also will be considered dead on the team count, which is also fraught with game lags. To avoid this, just re-download the map if someone rejoins the game after quitting.