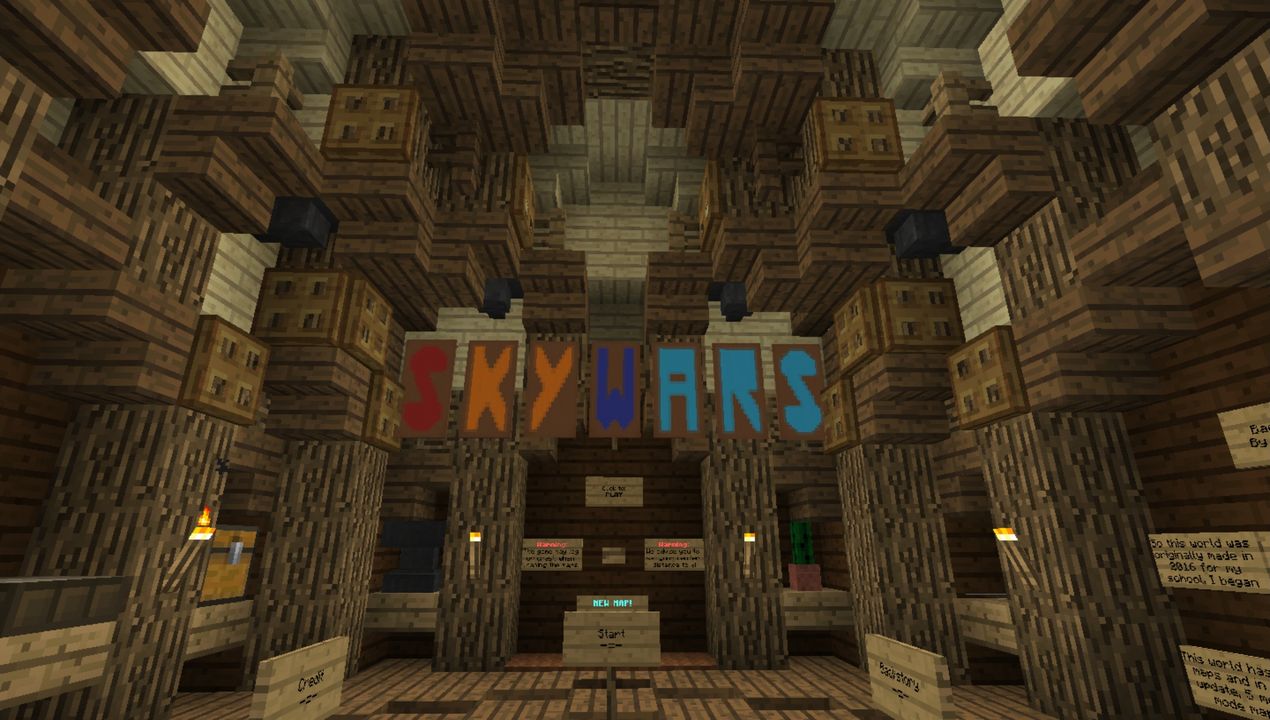 It is the best collection of SkyWars maps for Minecraft Bedrock Edition loaded with 16 different maps and 5 mega mode maps to be added soon! The game is fully automated with Redstone and command blocks. Pressing the button in the game's lobby is all it takes to start the action! It is great for 2-4 persons to play simultaneously.
How does it work?
SkyWars game lags a little when starting but it does not last long, and very soon, all players will spawn on individual SkyWars islands and be able to begin an epic fight. The order of how players spawn is randomized, but the chests inventories do not refill randomly!
The pack includes 16 different SkyWars maps in total. Every new game takes place on a randomized map!