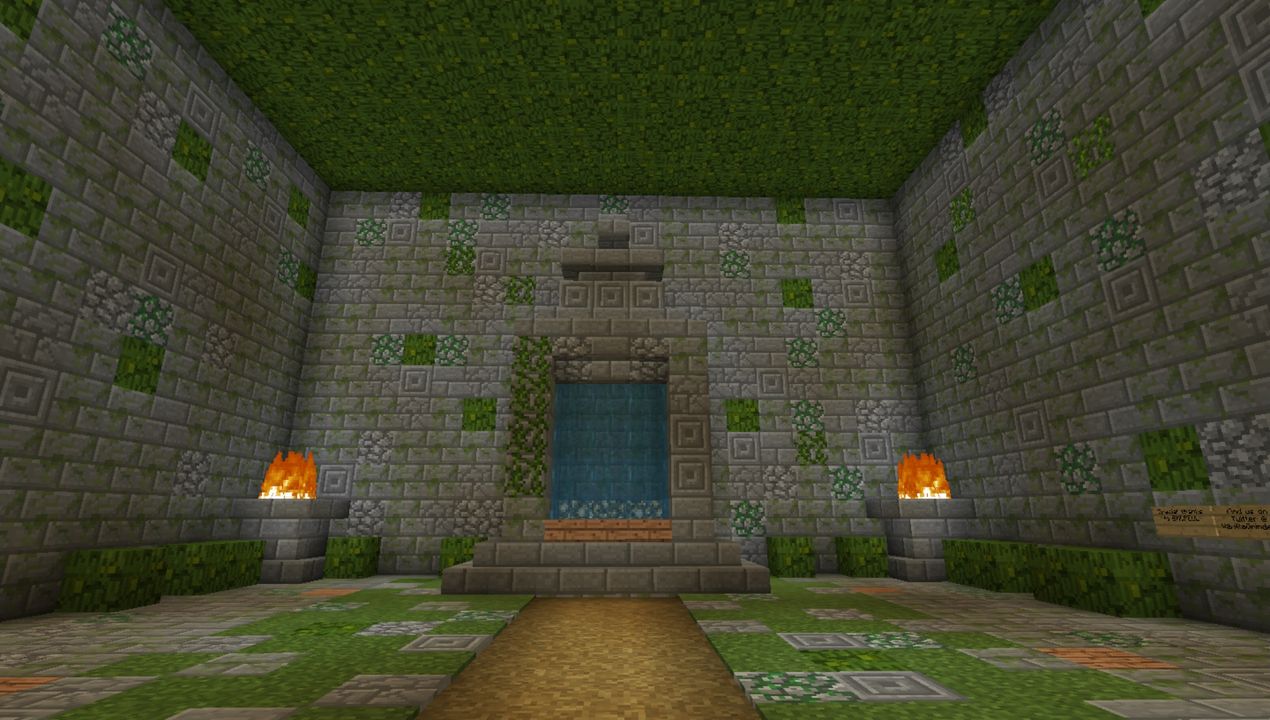 This multiplayer PvP map is based on a jungle theme and is great for up to 8 players. Well-designed, the map works smoothly on most devices including low-cost smartphones at four chunks render limit. Command blocks make this map fully automated, meaning the map can be reset at any time in-game. It also contains some other clever functionality. If you love PvP maps, you cannot miss this one out – it is really cool and absorbing!
How to play?
Step onto a pressure plate to be sent to an individual floating island in the SkyWars arena. Once all the participants have joined the arena, the epic battle can start!
In the center of the main island, there is a chest stuffed with more useful items. The first player to get there will obtain a significant advantage over others. The primary goal is to be the last warrior alive.