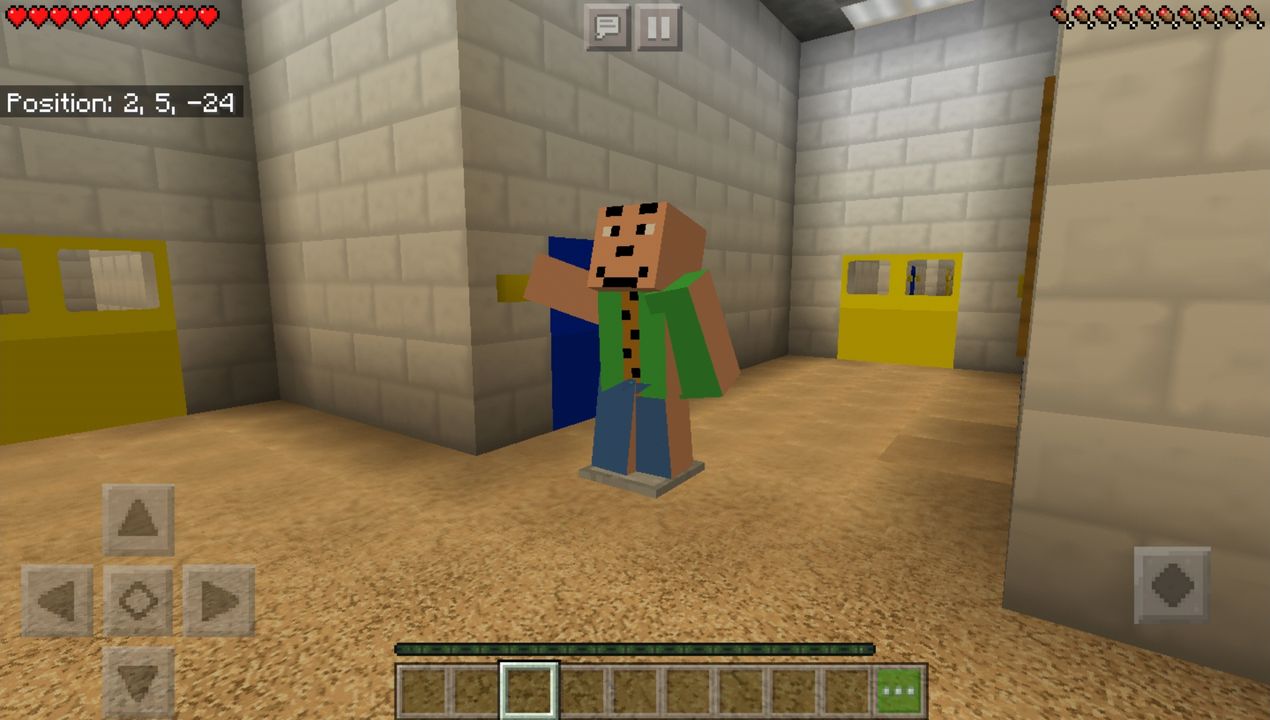 A lot of efforts, time, and imagination were put to design this map for those who like Baldi's mathematics. As a result, we got a robust minigame for Minecraft with some horror traits. To win, you need to search for 7 notebooks which cunning Baldi scattered throughout the map.
How to play?
The Machine: place the quarter into the machine and make sure it stays inside – this can give you the Bar of Zesty or Bsoda. Once you get it, you can take the quarter out.
The Bar of Zesty: energizes you. When you bite the Bar of Zesty, your running bar will be fuelled. Your running bar is the hunger bars.