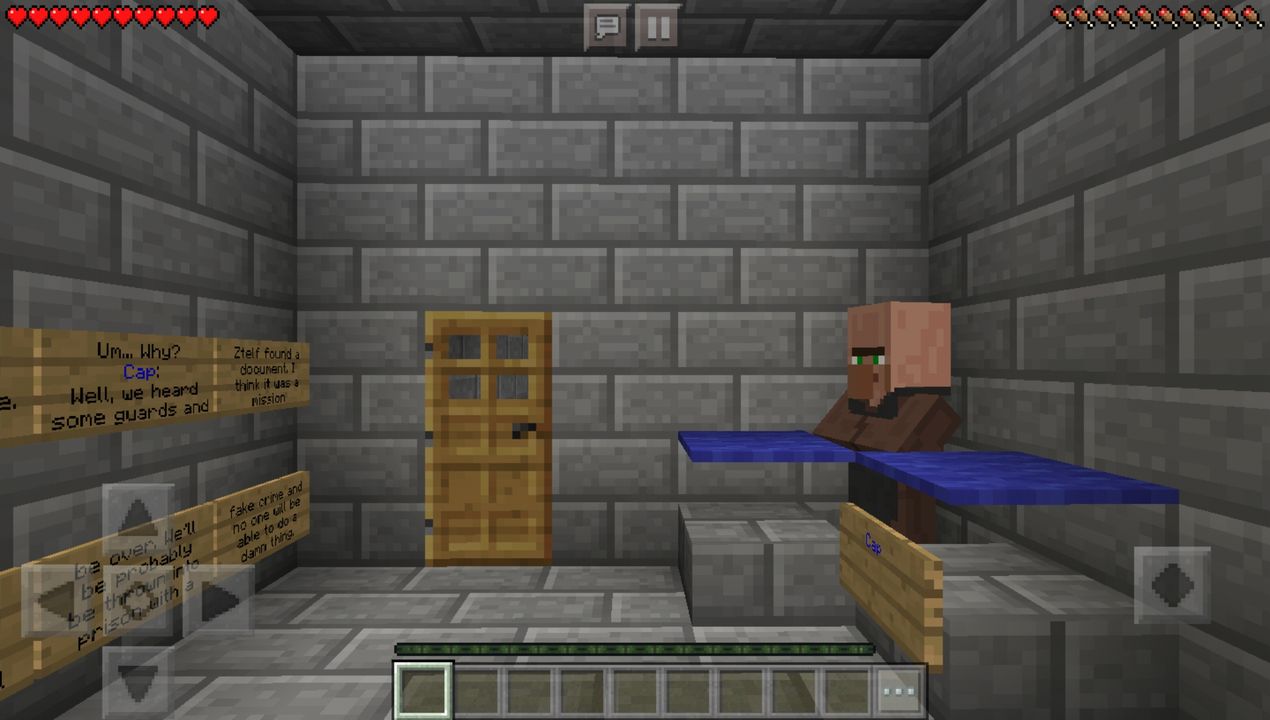 Mined Prison is an adventure map series for Minecraft taking place in a prison and its surroundings. In the previous maps from this series, you needed to perform certain tasks to break free from the prison where you were put by mistake. Now, you managed to escape the prison and joined a community of lawful agents. Together, you want to do away with all corruption and injustice that reign in the prison management.
Rules
⦁ The breaking of blocks is not allowed (except for the clay blocks which you may destroy).
⦁ Do not place new blocks!
⦁ Make sure you read all the signs!