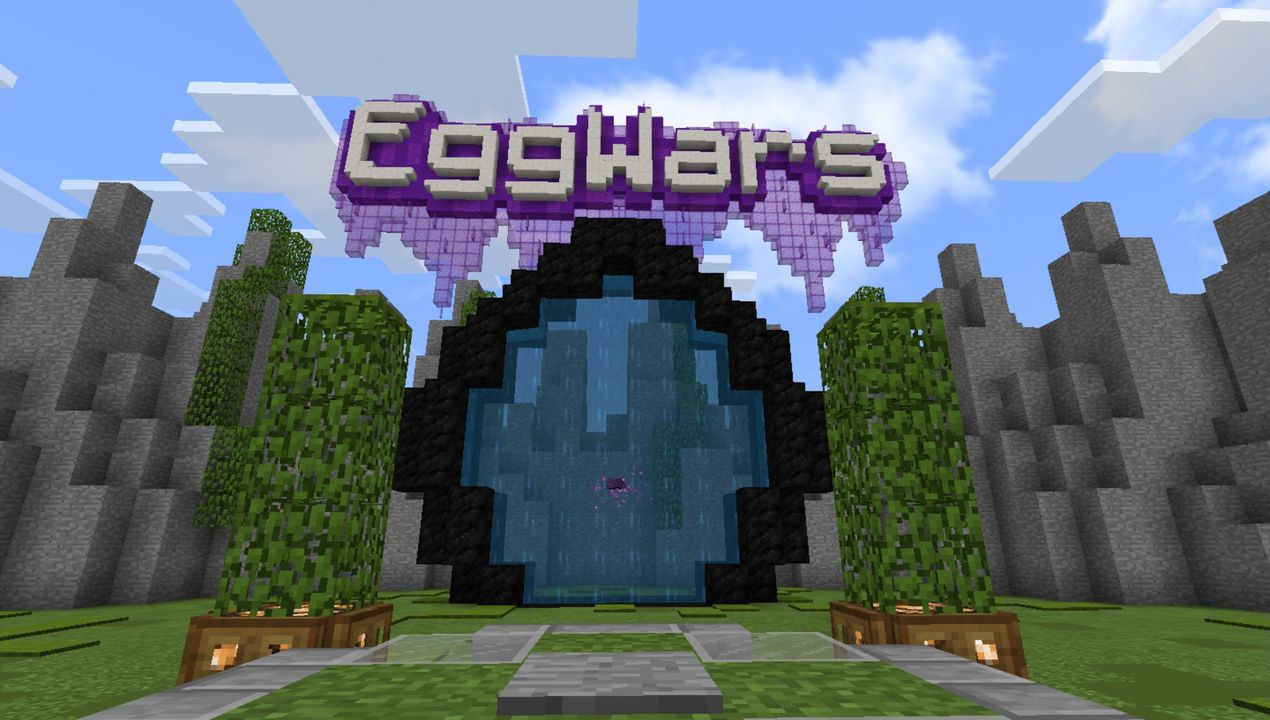 It is a challenging PVP minigame suitable for up to 16 players. Every player spawns on a separate island where they have to safeguard a sacred egg against rivals. To become a winner, a player needs to destroy all opponents' eggs. The eggs are crucially important in this minigame because they allow a killed player to respawn.
How to play?
At least two players are required to play on this map. And the maximum amount of players is 16.
You will appear on an island with some generators. Grab minerals from these generators and then go to villagers and exchange this stuff for weapons, blocks, and other valuable resources. You will also be able to upgrade your generators so that they produce minerals quicker.
The mission is to defend a sacred egg on your island while trying to steal your enemies' eggs too and killing other players.
When you have played a whole round through, the map will reset within a minute.