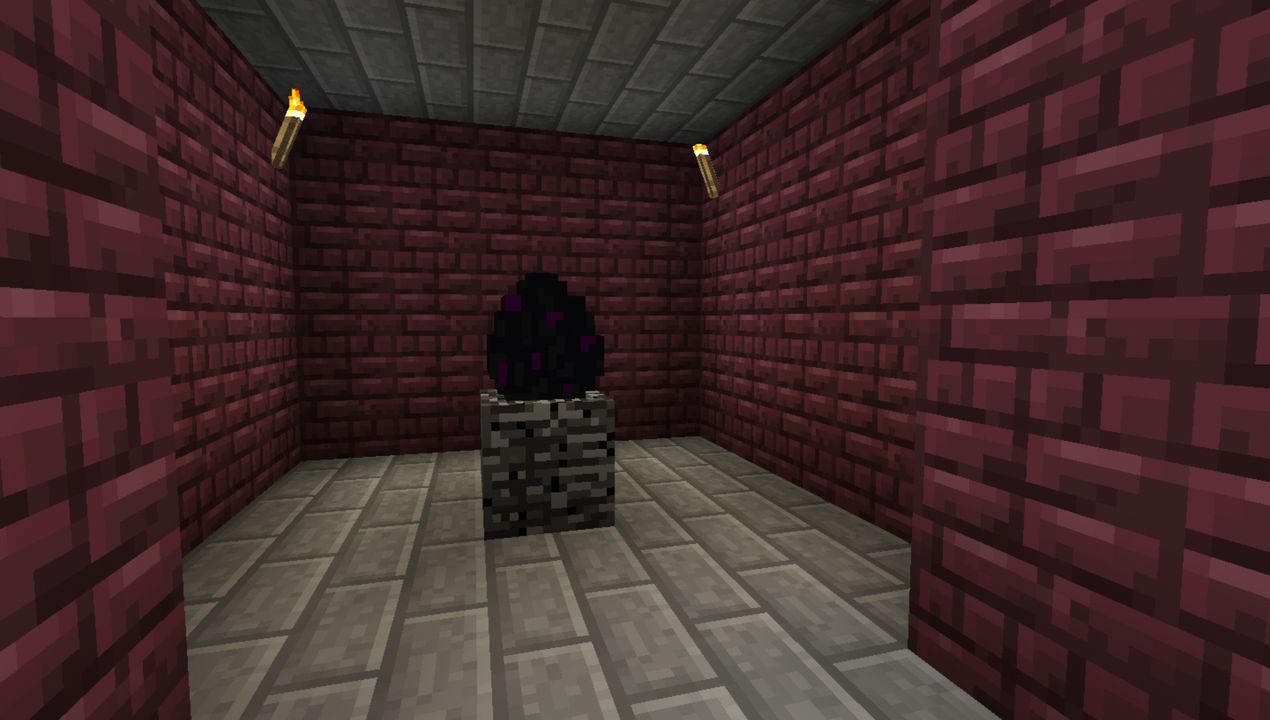 Egg Wars multiplayer map is designed to give you and your friends a good portion of fun! Your mission is pretty simple – to defend a sacred egg against attacking rivals. It is also a PVP map, meaning you will have to kill your opponents! So that you should first find other players who do not mind killing in Minecraft and start the battle! Though the map is quite limited in size, it is great for up to 8 players participating at once.
How to play?
Once you have appeared on the map, you will be given some time to learn instructions and rules of the map. Since it is PVP, you cannot play on this map alone. Let other players join the world and then divide yourselves into two teams (blues vs reds), and the fight may begin.
Note that there are some useful things positioned at your base like ingot fountains which generate iron bricks non-stop.
You can exchange these ingots for blocks and other stuff at the shop. Here you can also see discounted items which can be traded for gold ingots (which can be obtained only on the central island).
The ultimate goal is to safeguard a sacred egg of your team while trying to destroy the egg of your enemies.