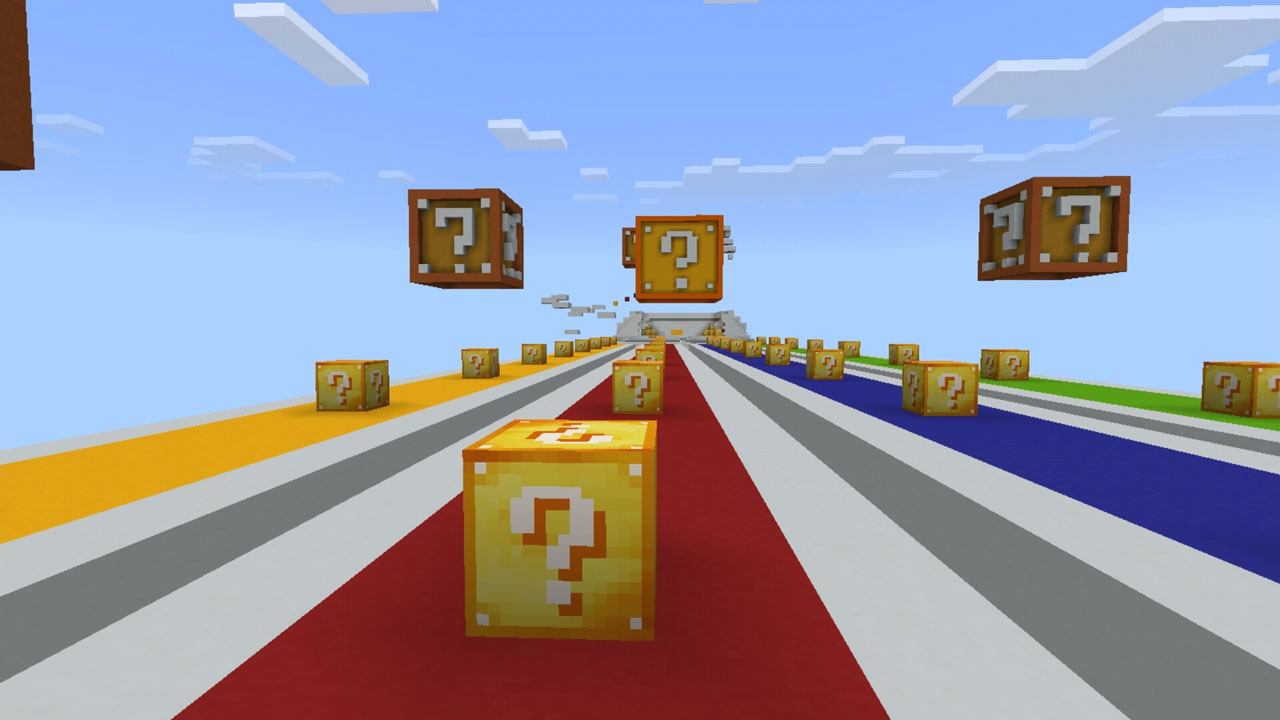 LuckyBlocks Race is a competitive multiplayer racing game combined with lucky blocks. The main objective of the game is for players to run down a track and destroy lucky blocks. Lucky blocks are basically blocks which when destroyed will result in a randomized event. If you're lucky you'll get some valuable items, but most of the time something horrific will happen — like creepers spawning.

How to play?
This minigame is suitable for anywhere between 2 – 4 players with one team per player. Line up on the small (3×3 block) platforms and then start a countdown from 10.
Players must break the lucky blocks on the track before moving further down the track. Each time that a lucky block is destroyed it will cause a random event. This can include everything from a creeper spawning to a bunch of anvils falling from the air crushing anything below.
You are not allowed to walk outside your own track. Use the blocks in your inventory to repair the track if it's necessary for continuing further down the track.
You can reset the game from within the world after playing a round.